Melanie Cobb PA-C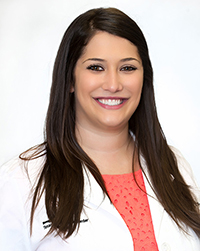 Melanie Cobb is a board certified physician assistant who specializes in orthopedics. She was born and raised in East Texas and moved to Fort Worth after PA school. Melanie received a bachelor's degree in psychology from the University of Texas at Austin in 2010 and completed her master's degree as a physician assistant from The University of Texas Medical Branch in Galveston in 2012. She is currently a member of the American Academy of Physician Assistants and the Texas Academy of Physician Assistants. Melanie joined Orthopedic Specialty Associates in January 2015. She assists Dr. Bush in both surgery and seeing patients in clinic. Along with her husband and 2 young kids, Melanie enjoys spending time outside and exploring new parks.
Wade Smith PA-C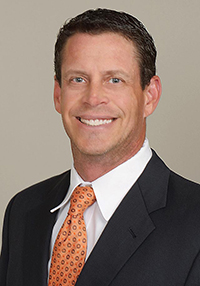 Wade Smith PA-C is a Certified Physician Assistant born and raised in Fort Worth. He attended the University of North Texas in Denton for his undergraduate education before going on to earn his Master of Physician Assistant Studies from the University of North Texas Health Science Center in Fort Worth. Wade joined Orthopedic Specialty Associates in 2004. He has spent the last 16 years practicing sports medicine and orthopedic surgery with Dr.'s John Conway, Curtis Bush and Damond Blueitt . He serves as first assistant in the operating room. He also evaluates and treats patients in the clinic and provides medical coverage for area high school, college and professional sports teams. Wade is a member of the American Academy of Physician Assistants and Texas Academy of Physician Assistants. In his spare time, he enjoys hiking, fishing, kayaking and traveling with his wife and watching his three sons play baseball.
Christopher Stallings
Christopher is a nationally certified and state licensed athletic trainer who is originally from Katy, Texas. He attended Texas Tech University where he graduated with a Bachelor of Science degree in Exercise and Sports Science in 2013. He then went on to earn a Master of Athletic Training degree from Texas Tech University Health Sciences Center in 2016. Following graduation, he worked as an assistant athletic trainer at a local 5A high school for one year before joining OSA in the fall of 2017.
As an athletic trainer in the physician practice, he assists the providers at OSA in reviewing and explaining diagnoses and treatment plans with patients. He also plays an important role in the communication between providers at OSA and other healthcare professionals such as high school and collegiate athletic trainers, physical therapists, and occupational therapists. In his free time, he enjoys being outdoors, golfing, kayaking, hunting, cooking and spending time with his wife, Haleigh, and dog, Brooks.