How to Refer an Athlete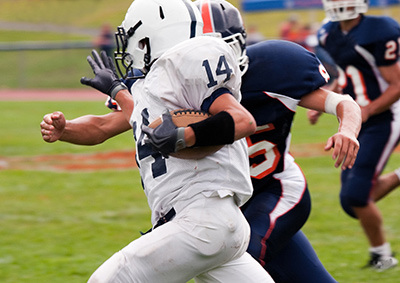 Please contact our office at or email [javascript protected email address] with the athlete's name, injury details/chief complaint and a guardian's phone number. We can reach out to the guardian to arrange an appointment time.
Injury Clinic
Every fall and spring we hold injury clinics for acute injuries of athletes at our clinic. These are walk-in clinics and no appointment time is necessary. You will be seen by one of our providers and necessary x-rays can be taken at our office. If any additional testing or physical therapy is necessary we will discuss that at the appointment. A form regarding the evaluation will be given to the student to update the athletic trainers and coaches regarding the visit. A guardian must be present at the appointment. If a guardian is not available then a coach or trainer can bring the athlete to the clinic with written consent from the guardian. Please contact our office if you have any questions. We do ask that this is limited to acute injuries only. Concussions will only be seen at Friday night clinics at the Keller location and Saturday mornings in Fort Worth. There are no concussion clinics in the spring.
Fall Injury Clinics
Wednesday nights at the Fort Worth clinic
Friday nights at the Keller clinic
Saturday mornings at the Fort Worth and Willow Park clinic
Spring Injury Clinic
Wednesday nights at the Fort Worth clinic
You will need the Adobe Reader to view and print these documents.